We Are OPEN! In Store- Online- Curbside- Local Delivery-USPS Shipments!
Home
Shop
"Make Ideas Happen!"
Phone: 352-751-0405
Are YOU ready to get out and explore?
Time for some new scenery?

Here are a few upcoming ideas to get you going!

---

8 participating stores

Passports on sale now $5.00

---
(Formerly known as Row by Row)

June 21st- September 8th, 2020


Not traveling due to COVID-19? Block kits can be purchased in store, online, by phone or email. Pre orders accepted!


Block kit $10.00- just click here

Click here for more information about the new Quilters Trek and view blocks from participating stores


---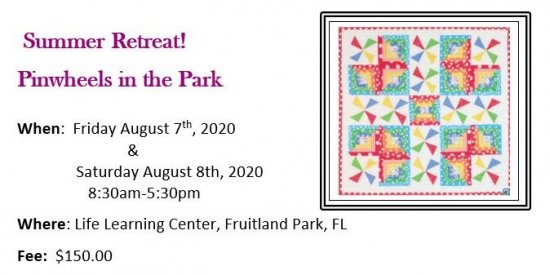 Stop by the store to register!